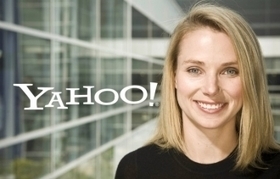 With her policies under scrutiny, the Yahoo CEO follows her ban on telecommuting with new perks for new parents.
Trish Costello's insight:
Marissa doubles the paid time off for new Moms giving birth to 16 weeks and provides paid paternity leave of 8 weeks for the first time. I've talked with a number of former Yahoos over the past few months, including many women, who backed her decision to tighten up the commitment of off-site workers, many of whom had abused the opportunity, not even signing in to their system for days. It looks like she's ridding the company of 'dead wood' then providing a premium environment for those she wants to keep. It's a solid strategy….
See on www.entrepreneur.com